INTRODUCTION:
There's been a surge of interest recently in alternatives to the flagship telephoto ZD lens, the 300mm x 2.8. At its advertised price I'm not surprised - I'm interested too. I already have the OMZ 300mm x 4.5 and the ZD 50-200 & EC14, so I decided that if I could find either a Tokina or Tamron 300mm x 2.8 at a reasosnable price I'd treat myself. With all three I could make some 'real life' comparisons between these three 'affordable' lenses. OMZ 300mm's are readily available everywhere for modest amounts, the fast Tamrons SP's and Tokinas are more pricey and harder to find and the ZD 50-200 zoom is well documented. I think they represent what an average advanced amateur might consider buying for their ultra long lens requirements.
So that's my plan. It took a while to find a fast Tamron SP but the beauty with Tamron marque is the interchangeable mounts, whereas Tokina is mount specific and not too many were made in the OM mount. The two lens appear almost identical. Current prices for the Tamron SP 300mm x 2.8 (manual focus) are around £455 - 550, with an original price tag of well over £1750! Expensive, yes, even used, but only a fraction of the ZD 300mm x 2.8!
The ZD 50-200 in combination with the EC14 at 200mm gives a reach of 580mm (in 35mm terms) and to my mind this can be compared readily with the other manual 300mm (600mm in 35mm terms) lenses as 20mm at this sort of length is neither here nor there. However, the difference in brightness is not so easy to reconcile as the Tamron SP is 2.8, the OMZ is 4.5 and the combination ZD/EC14 is 4.9. We'll just have to give it a try and see.
On a pleasant but bitterly cold March Sunday I set my tripod up to do my test shots. This time I used an E-500 body (my wifes) and the first thing to note is that manual focus with the E-500 is much more difficult than with the E-1 due to the reduced screen size. It's not too bad with big telephoto's as the target is quite large on the screen - but with anything less than 100mm I think even those of us with excellent eye-sight will struggle.


---
TARGET CHOICE: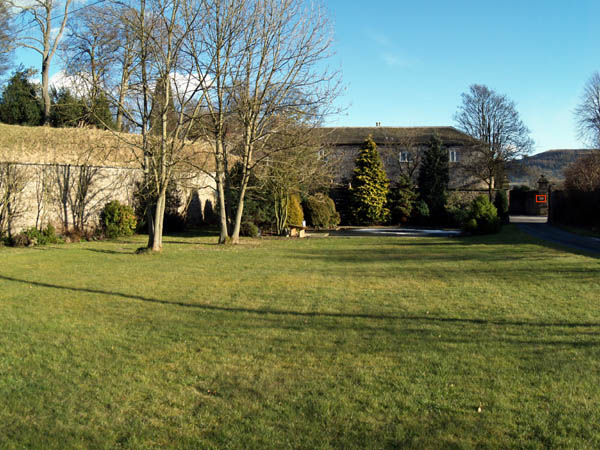 E-500 with OM Zuiko 16mm giving a 32mm view.


I've used the DRAYCOTT HALL sign again. To give you some idea of the scale, perspective and layout the image above shows the outer entrance pillar to Draycott Hall on the far right of the photo, about an inch in from the right hand side (I've outlined the sign in red) on the image. The tripod is set up some 250 feet away just behind the bottom left corner of the photo. The E-500 basic settings are: ISO = 100, A mode, Anti-shock set to 3 seconds, shutter fired with 2 second delay via remote control. In-camera settings: SHQ least compression, Colour = natural, Gradation = Normal, Metering = ESP, Compensation = 0, Sharpening 0.
OK, Let's see what these big guns can do!


---
TEST RESULTS GROUP 1: TAMRON 300mm x 2.8


Tamron wide open f=2.8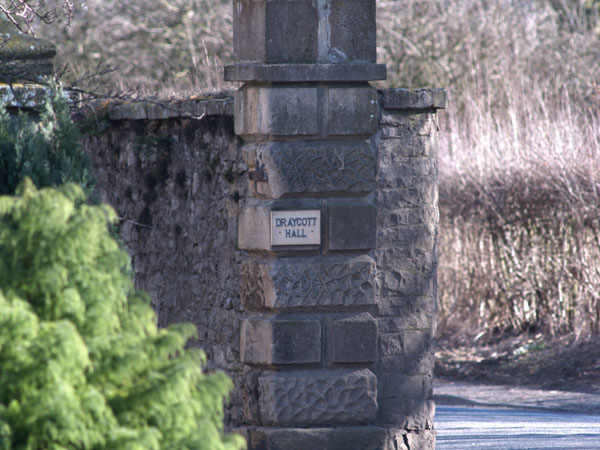 Tamron at f=5.6


Tamron at f=11


TEST RESULTS GROUP 1 CROPS - 100%: TAMRON 300mm x 2.8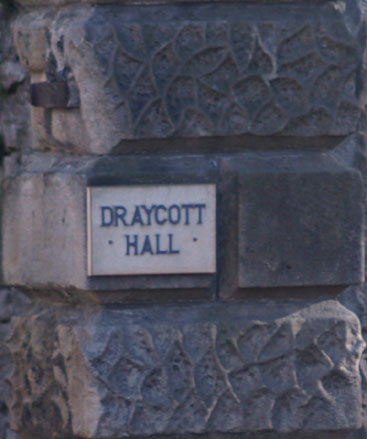 Tamron wide open f=2.8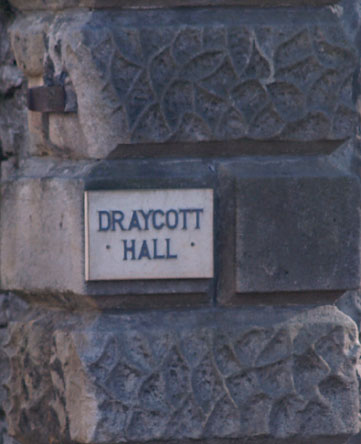 Tamron at f=5.6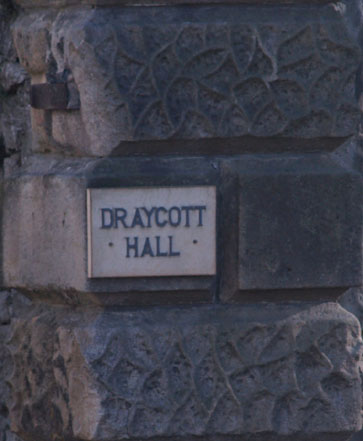 Tamron at f=11


---
TEST RESULTS GROUP 2: OM ZUIKO 300mm x 4.5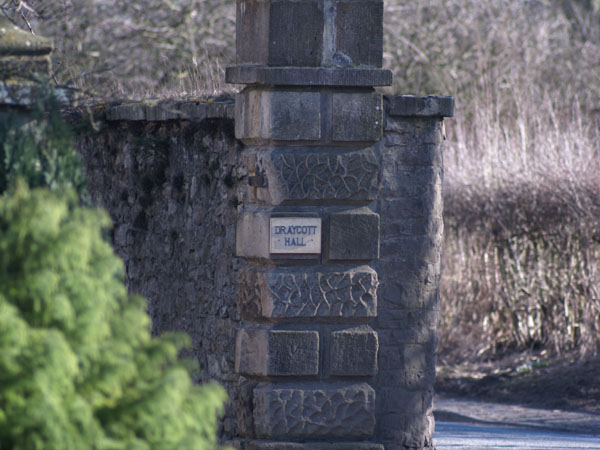 OM Zuiko wide open f=4.5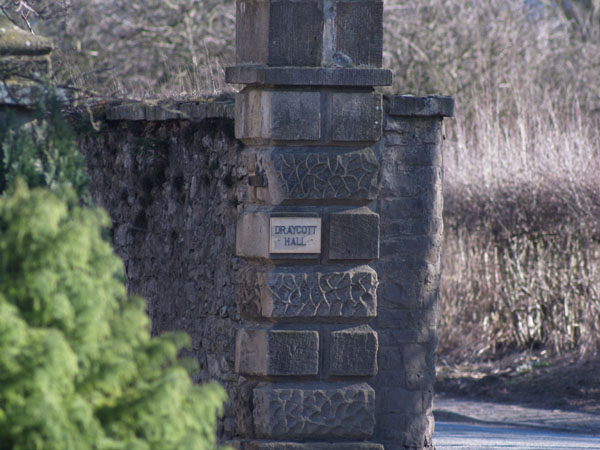 OM Zuiko at f=5.6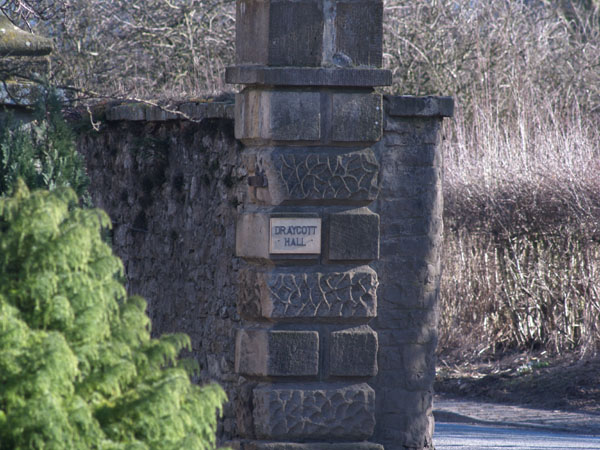 OM Zuiko at f=11
TEST RESULTS GROUP 2 CROPS 100%: OM ZUIKO 300mm x 4.5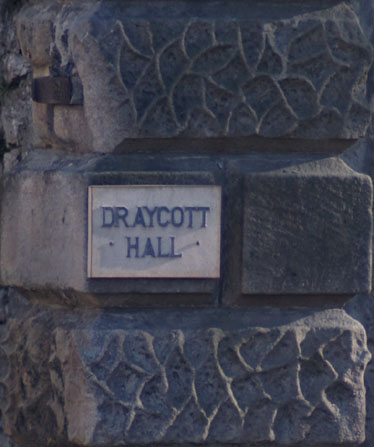 OM Zuiko wide open f=2.8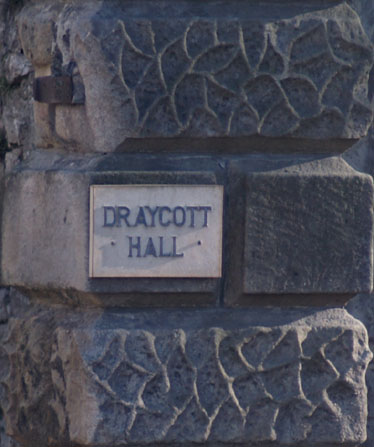 OM Zuiko at f=5.6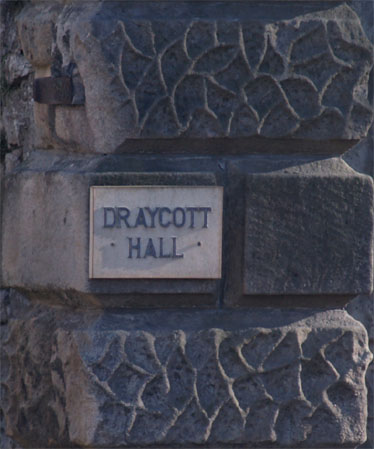 OM Zuiko at f=11


---
TEST RESULTS GROUP 3: ZD 50-200 x 2.8-3.5 with EC14 tele-converter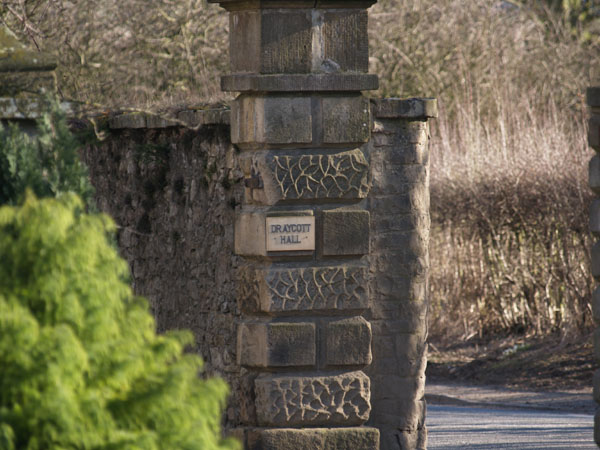 ZD 50-200 at 200mm + EC14 wide open f=4.9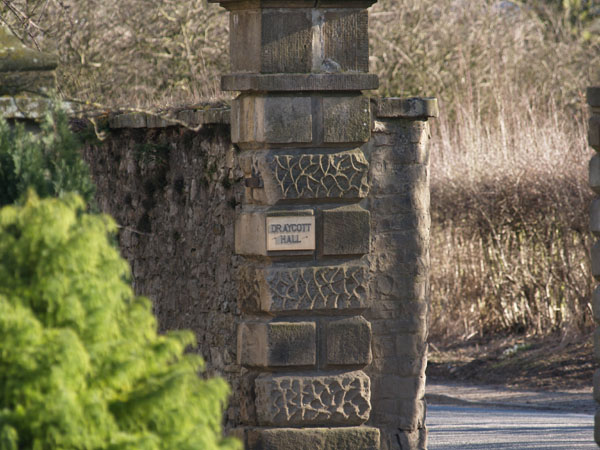 ZD 50-200 at 200mm + EC14 at f=5.6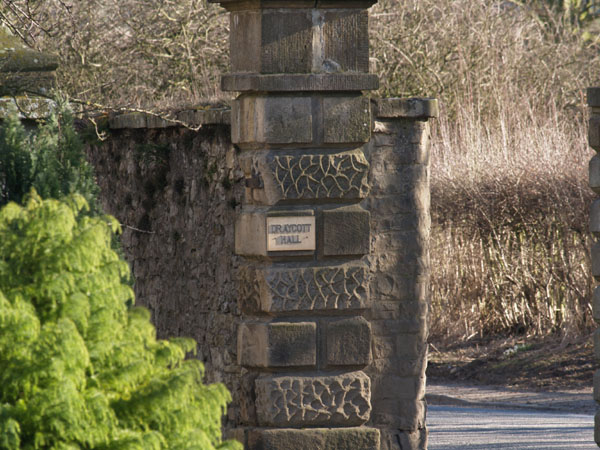 ZD 50-200 at 200mm + EC14 at f=11
TEST RESULTS GROUP 3 CROPS 100%: ZD 50-200 2.8-3.5 + EC14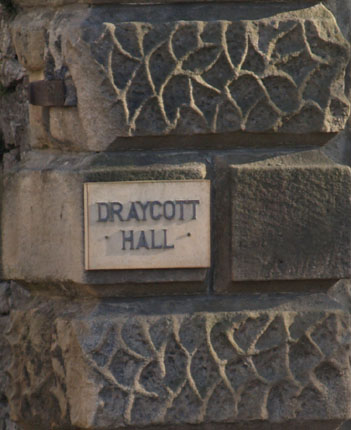 ZD 50-200 + EC14 wide open f=4.9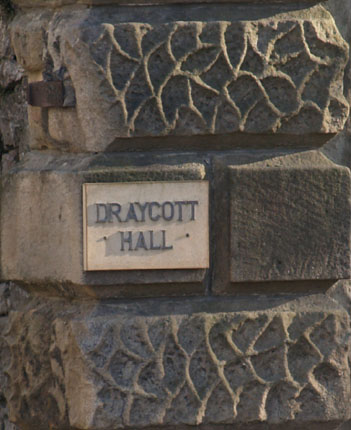 ZD 50-200 + EC14 at f=5.6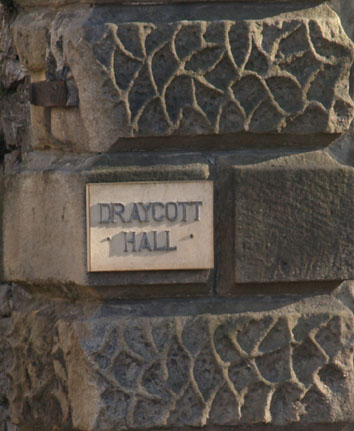 ZD 50-200 + EC14 at f=11


---
LET'S COMPARE THE SHARPEST CROPS FROM THE 3 GROUPS: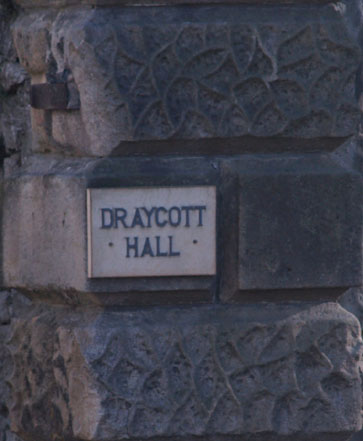 Tamron 300mm Crop at f=11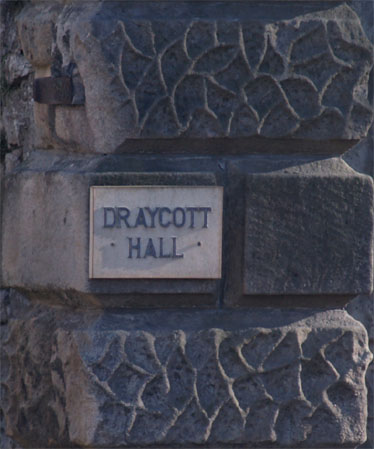 OM 300mm Crop at f=5.6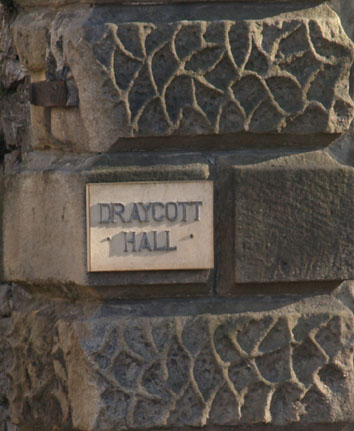 ZD 50-200 + EC14 Crop at f=11


---
RESULTS:
I apologise for the slightly inconsistent lighting conditions that have probably had an impact on the separate captures. That said it's still a pretty close race.
In terms of pure sharpness I've got to give it (by the tightest of margins) to the OM Zuiko 300mm. An extremely close second comes the ZD 50-200 + EC14 and remember this lens is 20mm shorter so has a small disadvantage to overcome; last is the expensive Tamron. There is virtually no difference between the ZD and the OMZ. The Tamron result is a little disappointing, but I've got to say (this test notwithstanding) I've had some pretty good shots with it.
In terms of best bokeh the positions are reversed with the Tamron winning hands down followed by the OM Zuiko 300mm and last the Zd 50-200. This follows the physics as this is the order of f stops with each lens wide open.
In terms of colour rendering this is a little unfair, again because of the slight variance in lighting conditions. My experience from much use of the EC14 tells me it tends to impart a slight 'brown' tinge to images it helps capture. I believe this is down to the heavy coating on the EC14 elements - a dark golden colour. I think the Tamron reproduces the colours of the day the most accurate of the three lenses tested, but there is little difference between the two older, manual lenses. The light was contrasty; a winter sun low in the afternoon sky making the results a tad on the contrasty side for my taste but your opinion might differ.


CONCLUSION:
This is not easy! Most of the differences seen above can be (more or less) adjusted/negated in mild post-processing. Certainly the colour cast imparted by the EC14 is easily removed and the lack of native sharpness of the Tamron could be improved. I'm tempted to conclude that the Tamron should be last on your shopping list (it's biggest disadvantage is its weight) as you might be better off putting this money towards the ZD 50-200 + EC14. The OM Zuiko 300mm (at least my example) always pleases me and provides much better results than I've seen from other examples of the same lens readers send me - I suppose this is just lucky for me. For the price tag of £100'ish that you can buy an OMZ 300mm, it represents cheap glass for your E-System. BUT of course, it's a manual lens. Much depends on your needs. If you don't do a great deal of long telephoto work and can't see yourself ever going beyond 400mm (in 35mm terms) then stick to the ZD 50-200mm which I've got to say is an excellent lens. But for the occassional foray into 600mm territory the OM Zuiko 300mm offers the best value.
Which brings me back to the big Tamron SP. If it weren't for grabbed images like the inquisitive Robin below (through glass) whilst having a coffee a few minutes before I did the lens testing exercise above, I'd tell you not to bother. But it's a very fast manual lens with all the advantages that gives you. No bad focus lock, no missed shots because of electronics and a beautiful bokeh. And the details in the dark parts is excellent for a JPG.
Only you know what you might be comfortable with. They've all got their pro's and con's. And, for the record, I certainly don't lust after the flagship ZD 300mm in any way - though I'd love to borrow one for a week to see just how much better it is than this result.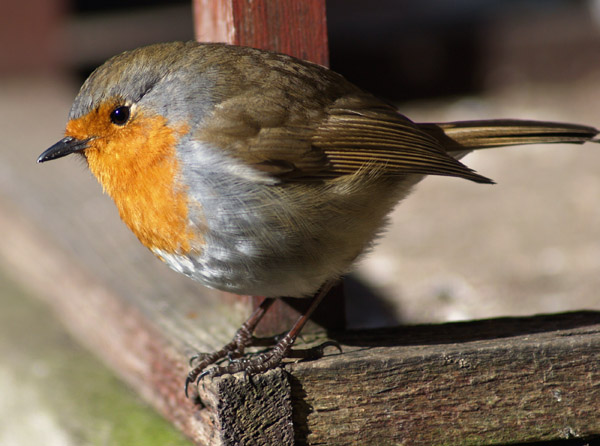 Tamron SP 300mm x 2.8. 1/800th sec, f=2.8, ISO 160, slightly cropped, no sharpening.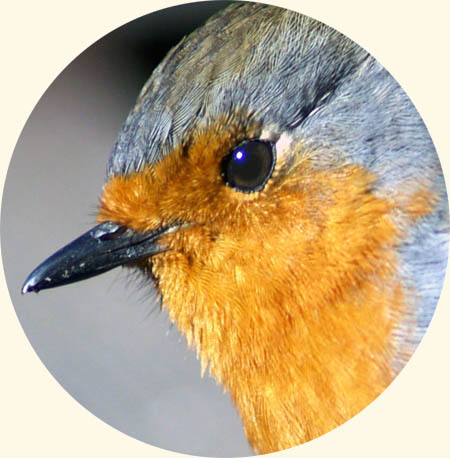 Tight crop, no sharpening applied.
Applying a touch of brightness to the eye reveals a hazel iris & large black pupil.