---
OLYMPUS ANNOUNCE THE ALL NEW OM-D E-M1; IS THIS THE CAMERA 4/3RDS USERS HAVE BEEN WAITING FOR?
[Let me point out straight away I have not yet handled the E-M1; I have however been promised by Olympus UK a 'live' sample for a few days to test, soon. But based on previous experience this promise may well take some time to fulfil.]


Following numerous emails I have added some further comments at the end of this article.


10th September 2013: Olympus Japan announce a new micro-fourthirds camera and the next in the OM-D line of machines, the E-M1. After much speculation on the rumour sites throughout the world and the occassional 'leak' of images and opinion of the new camera it is finally revealed to the world today.
Is this the camera that will deliver Olympus' promise of 'One Beautiful System'? In other words will this machine properly utilise the wonderful 4/3rds lenses adopters of the original 4/3rds system have come to love and cherish? Certainly, the OM-D E-M5 failed to do this and although there was a slight improvement over other micro4/3rds machines, it was simply not good enough to replace any of the 4/3rds system cameras, and in particular the last-in-the-series E-5.
The AF function within the new E-M1 has both contrast detect (81) points and phase detect (37) points on the imaging chip. This promises much; a combination of two AF functions on one chip and in one camera with the sole intention of delivering Olympus' promise that there will always be a body available that will auto-focus 4/3rds lenses properly.
From the leaked test by EnGaget in US using a ZD14-35 x f2.0 SWD lens on the E-M1, the AF function appeared to be pretty rapid. But will it compete with the AF performance of the same lens on the E-5? I can't wait to try it!
Of course there is much else to try out too, but the new camera is obviously building on the DNA of the E-M5 and presents itself as a 'Pro' level camera being splash, dust and freeze-proof with a metal chassis for strength. The new lenses have 'Pro' written all over them too (literally), so it's pretty obvious exactly where Olympus is aiming this camera system - advanced amateur and professional photographers. If successful this signals the end for traditional E-System 4/3rds bodies although I know many 4/3rds users are praying for a new E-5 or E-30 with the innards of an E-M1. Personally I can't see this happening; I don't think Olympus can afford to develop twin lines of 4/3rds and m4/3rds. And remember 4/3rds was not a commercial success whereas m4/rds has been slightly better. No, if the E-M1 really does utilize 4/3rds lenses properly this will be the camera on which the future is built. It is therefore, very significant.
Olympus themselves is telling us to consider the E-M1 as the replacement for the E-5. From what I can gather an E-7 has been in the development process for quite a while but only as a fall-back in case the on-chip PDAF system could not be delivered. This prototype E-7 was tested against the E-M1 by specially selected photographers who were asked to judge specifically which was better at focusing 4/3rds lenses - the E-M1 won. Olympus is satisfied that the E-M1 will indeed utilise 4/3rds lenses fully; whether we all agree with them remains to be seen.
I'm not going to specualte any further until I've had the E-M1 in my hands and tried out the camera with my arsenal of 4/3rds lenses including Panasonic and Sigma offerings. At that point I'll write again.
Until then please download the PDF specification sheet available here and browse the images below which are directly from Olympus. Additionally you can download the E-M1 manual in PDF (4.67MB) here


OM-D E-M1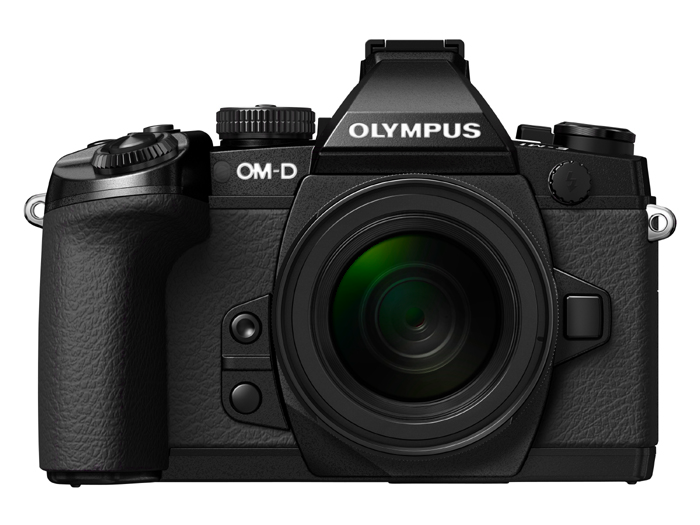 Full frontal E-M1 with 12-50mm MZD zoom lens attached.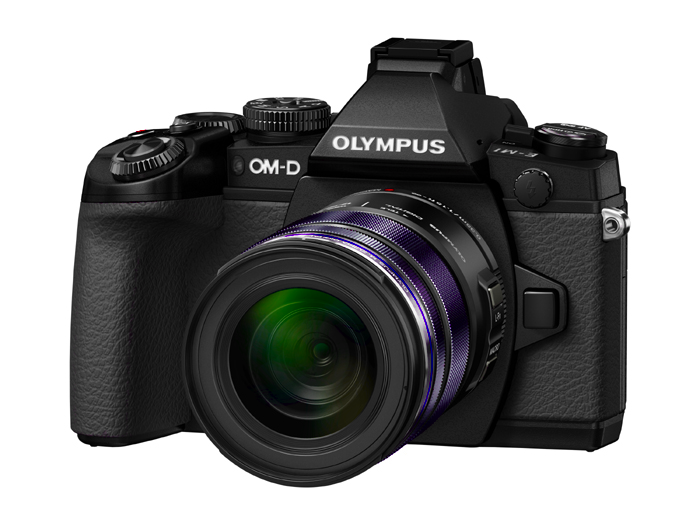 From front angled to left - with 12-60mm MZD lens attached.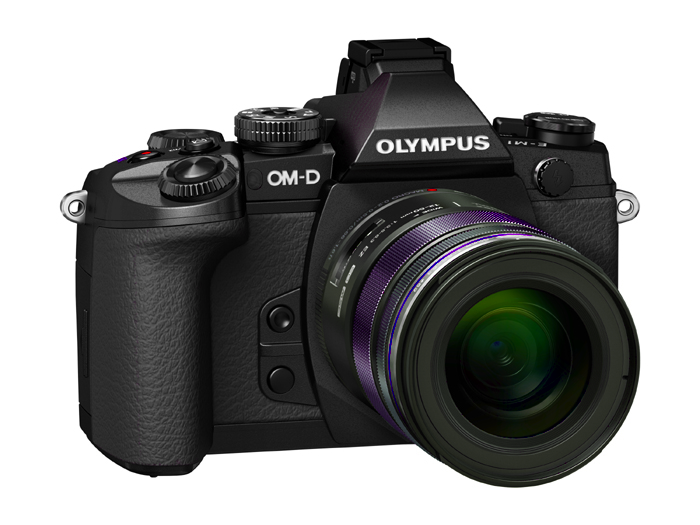 From front angled to right - with 12-60mm MZD lens attached.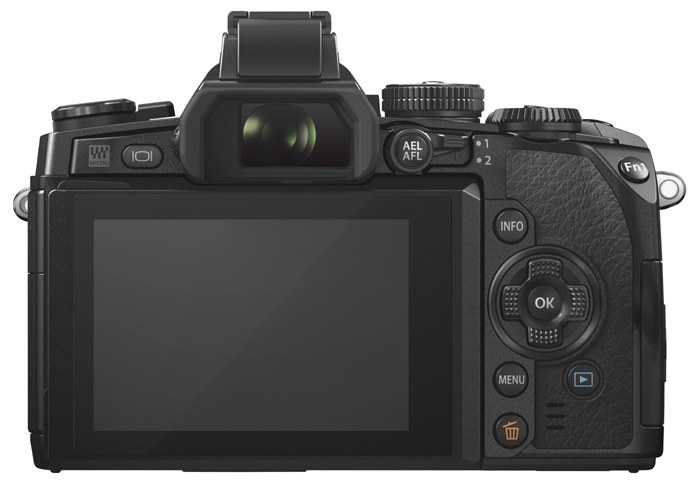 Rear aspect of E-M1.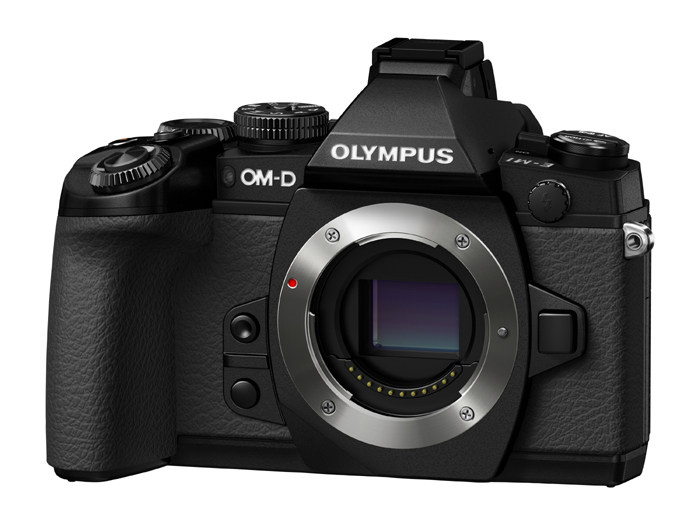 From front with no lens attached.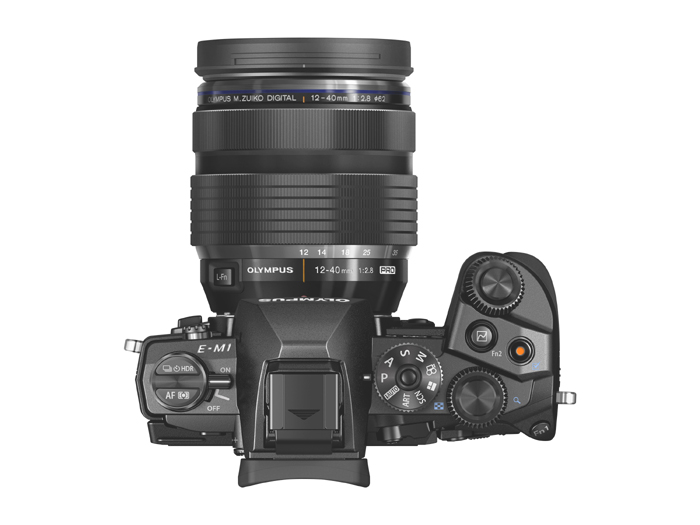 From top showing top plate and control layout - with new MZD 12-40mm x f=2.8 fast zoom attached.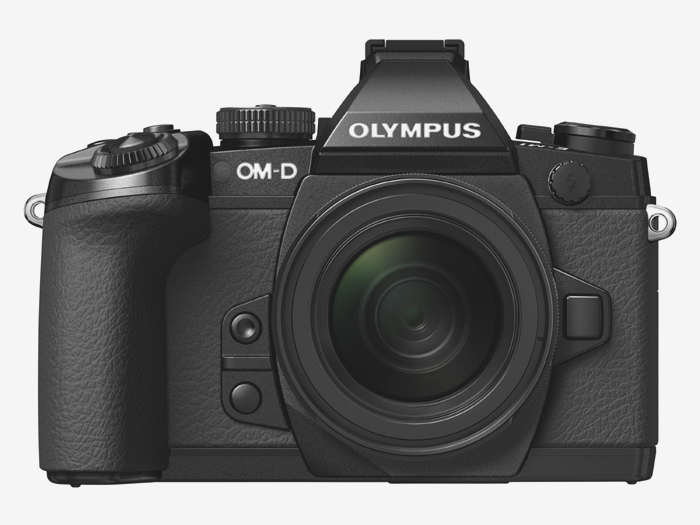 From front with new MZD 12-40mm x f=2.8 fast zoom attached.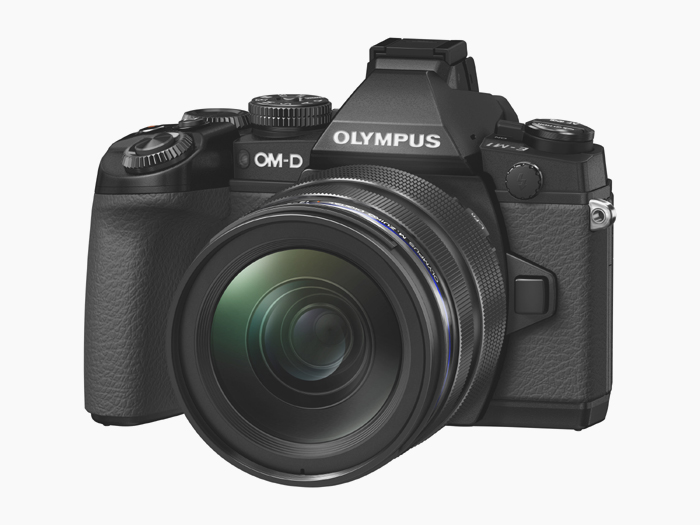 From front angled to the left with MZD 12-40mm x f=2.8 fast zoom attached.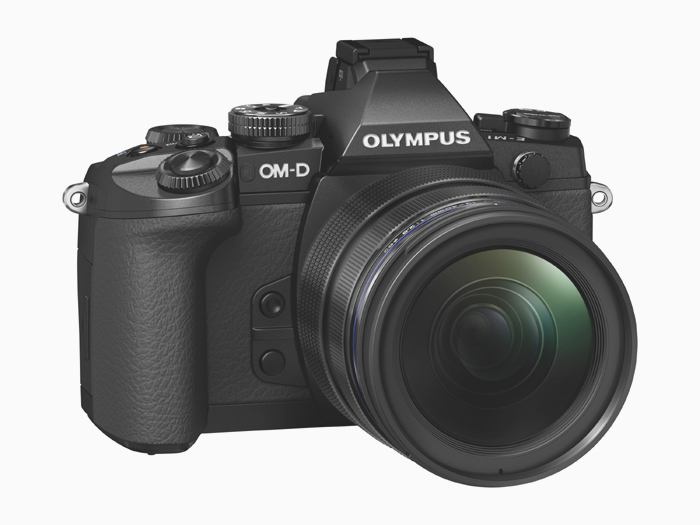 From front angled to the right with MZD 12-40mm x f=2.8 fast zoom attached.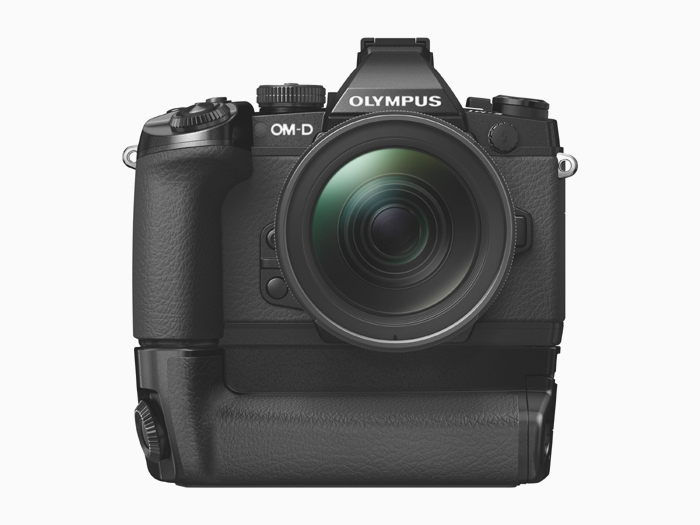 E-M1 with power grip fitted sporting the MZD 12-40mm x f=2.8 fast zoom lens.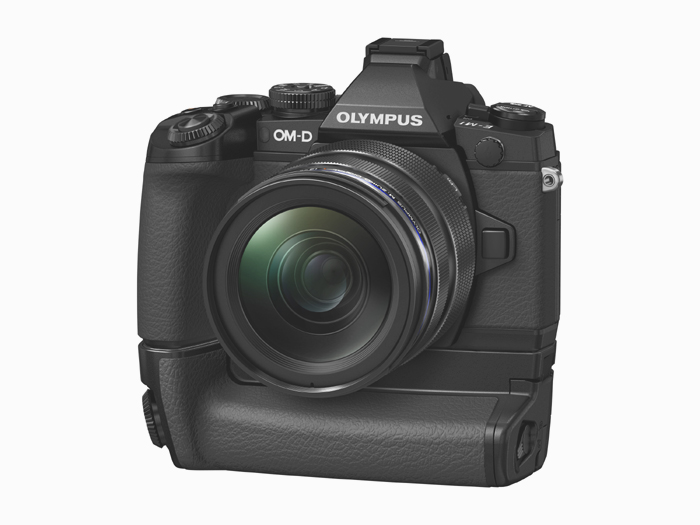 E-M1 with power grip fitted angled left sporting the MZD 12-40mm x f=2.8 fast zoom lens.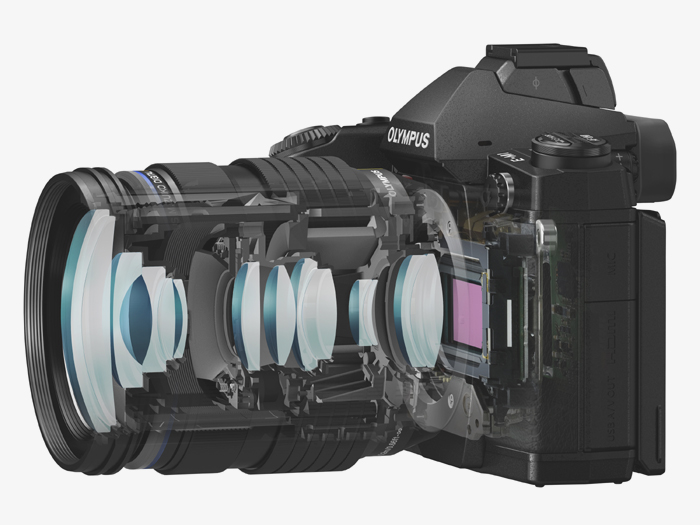 E-M1 with zoom lens technical image showing lens construction and placement of sensor etc.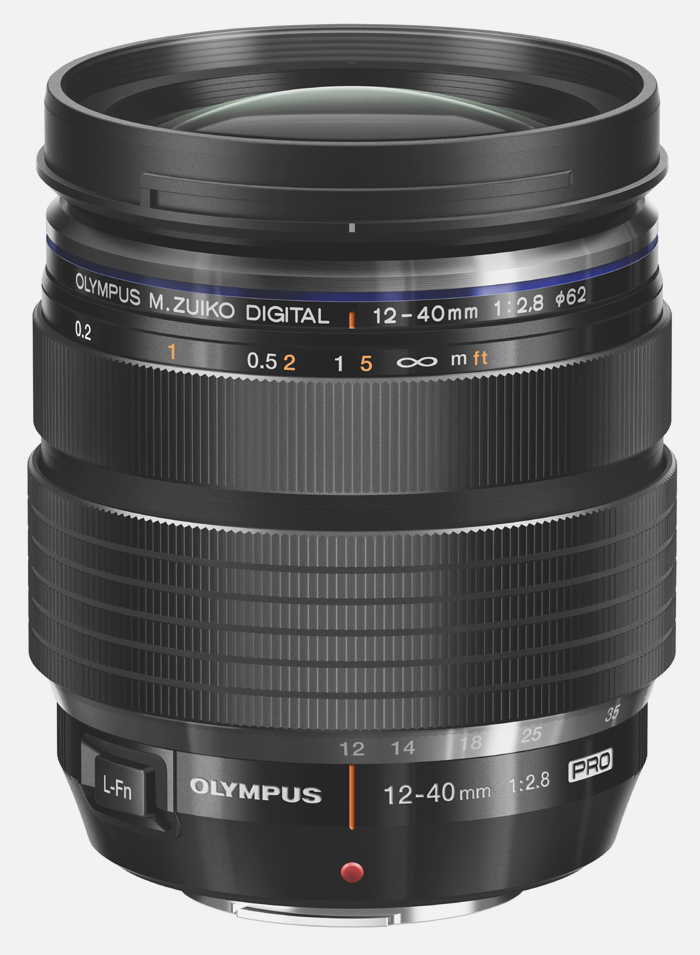 New MZD 12-40mm x f=2.8 fast zoom (available straight away).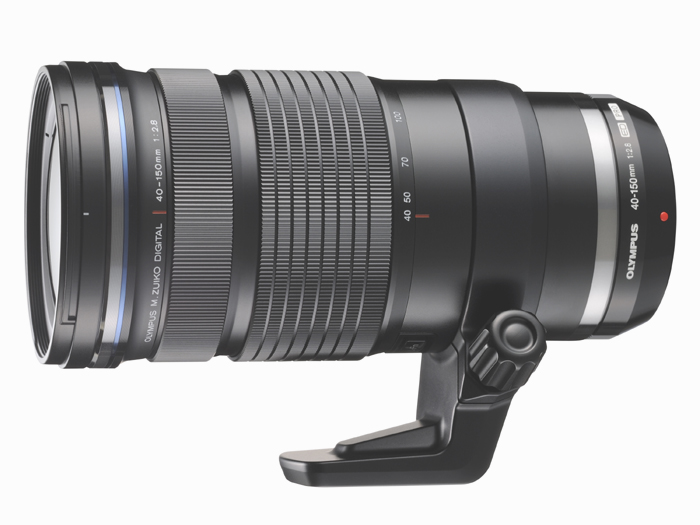 New MZD 40-150mm x f=2.8 fast telephoto zoom (in development - not available until 2014).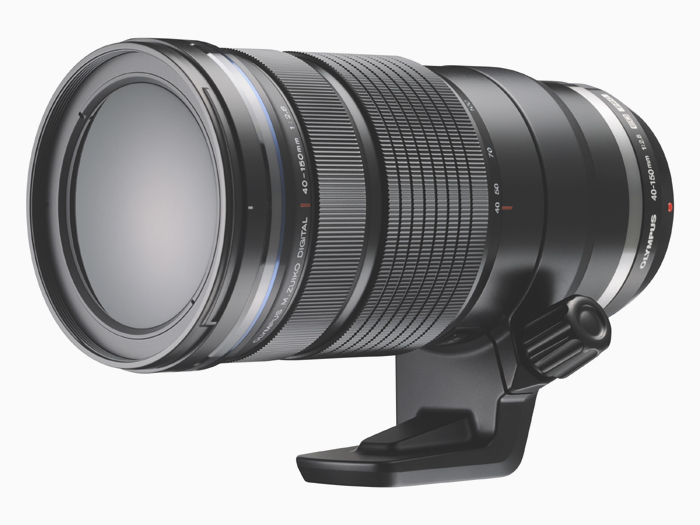 Another view of the MZD 40-150mm x f=2.8 fast telephoto zoom (in development - not available until 2014).
PRICE
It is available for pre-order in black with a special offer, and in the shops with an additional offer for E-System users from mid-October 2013. Prices start at £1299.99 for the body only, £1499.99 for the M.ZUIKO DIGITAL 12-50mm 1:3.5-6.3 lens kit and £1949.99 for a kit that includes the new M.ZUIKO DIGITAL 12-40mm 1:2.8 lens.
SOME OBSERVATIONS as at 12/09/2013
I have had numerous emails already about the E-M1 and it's use of 4/3rds lenses. So here are some of my thoughts:
Don't forget I have not yet had the opportunity to try out the E-M1 myself.
From what I've read and gleaned from sources it seems that the E-M1 will AF 4/3rds lenses better than the E-XXX machines; probably on a par or (maybe) slightly slower than on the E-X/XX (see next sentence); likely slower than top grade Canikon machines. However, according to Ian Burley from FourThirdsUser whose opinion I trust, there is actually little difference between 4/3rds AF on E-M1 and E-5 except in lower light where the E-5 has a slight advantage. However, the review by staff at DPReview (DPR) is a little less positive even though they have revisited their first opinion that indicated E-5 performance is superior to E-M1 with 4/3rds lenses. So there is already some divergence of opinion.
The majority of 4/3rds users have E-XXX bodies so they should be well satisfied as AF performance is likely better. For those with E-X/XX bodies using Standard and HG lenses it seems there is little difference in AF performance. For those using SHG/SWD lenses on their E-X/XX bodies in extreme photographic situations, there may be some loss of AF performance. But remember all 4/3rds lenses are now at least 5 years old so the design of their AF motors may well be the choking point to AF performance, not the OSPDAF signalling. For sure the newer M Zuiko MSC designated lenses used on m4/3rds bodies are extremely fast at AF - faster than equivalent lenses on E-System machines.
Bear in mind too the E-M1 is the first Olympus camera to have OSPDAF. This is just the start and performance will be improved. The combination of CDAF and PDAF on the same sensor offers many technological opportunities which may well resolve other issues such as tracking and accuracy. Remember stand-alone PDAF sensor technology is quite old, has been developed over many years and is probably at the peak of its capabilities. I suspect OSPDAF and it's combination with CDAF has the potential to improve AF across the spectrum and is likely another nail in the coffin of mirrored DSLR's.
This new AF technology is likely to trickle down to the Pen range of m4/3rds cameras too. So in a year or so we should be able to use all our 4/3rds lenses on less expensive offerings like the Pen Mini.
The E-M1 is small and neat, not small like the Pens but not huge like the E-3/5 - a nice compromise. It appears to be the future.
Finally it is fantastic to have the choice of lenses to use on the new camera. We can go with M Zuiko lenses for ultimate speed, less size and weight as well as silent operation for video; Zuiko Digital for reach and brightness as well as resolution and handling; and we can use analogue OM, all with the advantage of an incredible in-body Image Stabilisation facility. And focus peaking - can it get better?
If you want to peruse the E-M1 user manual (4.67MB) it can be downloaded here