---
what's the news from 'BIOFOS' since your last visit?
---
DECEMBER 2007:
E-3 REVIEW COMING SOON:
I am currently constructing a review of my own E-3 and am awaiting a SWD12-60mm lens from Olympus UK for test. The lens was supposed to be with me early December but as of 29th December has not arrived.
I have revised the date by which my review will be complete to mid January 2008 - Sorry for the delay.
Taster to date - I have some ergonomic issues with the body; otherwise the E-3 and its performance is very, very good indeed.
OLYMPUS PHOTOGRAPHERS MEET IN YORK, UK:
Another successful day was held in York, UK organised by Brian Mosley who is promoting his "PhotoSafari" concept. It looks as though the weather was 'challenging' - not unusual for December in the UK - but the attendees enjoyed the occasion. Read what they say about the day as well as looking at all their photographs via a new SlideShow here.
E-3 USER MANUAL ON THIS SITE:
For anyone doing the best possible research on the E-3 its user manual is invaluable. It's an Adobe PDF; 17MB and around 160 pages, so you'll need broadband. You can download it from here.


---
NOVEMBER 2007:
OLYMPUS PHOTOGRAPHERS MEET IN YORK, UK:
Following the success of the UK's first PhotoSafari organised by Brian Mosley that produced the Internet storming "Many Hands on the E-3" field report, a further get together is currently being arranged for December. Here is Brian's invitation to you:-
If you are in the UK, or could get here for the weekend of 8th/9th of December, we are planning a Christmas event in York, and I'm just beginning to research the location in order to organise a fantastic photographic event - around plenty of socialising, and a fine meal at the end of the day!
If you would like to be added to my contact list, to be kept informed of this and future events, then please e-mail me direct: here.
Please support Brian if you possibly can.


UK OFFICIAL LAUNCH OF E-3:
Olympus UK organized three launch events of the E-3, two at The Worx and one at the Victoria & Albert Museum in London. All the originators of the 'Many Hands on the E-3' report were invited and those who were able to attend have contributed to a further article about the events here.


MANY HANDS ON THE E-3:
This is a unique article. In association with Olympus fan Brian Mosley (from UK) we are pleased to present the findings from a dozen users on a weekend field trial of an E-3 on loan from OLYMPUS UK. Read sound, reliable and honest opinion on how the camera performed in all types of typical UK weather here.


---
OCTOBER 2007:
ZD40-150mm OLD & NEW VERSIONS COMPARED. EC14 WITH THESE LENSES?
After many requests I've done a comparison of the older version versus the newer compact version of this popular lens. I also examine if it is possible to use them with the EC14 converter. Read my findings here.
HANDS ON THE E-3
We are very fortunate that Skip Williams has agreed to give us his views on the E-3 when he attended the release day held by PhotoPlus last Saturday in New York City. Read his comments here.
E-3 COMMERCIAL BROCHURE:
Read Olympus' first commercial E-3 Brochure here.
E-3 ARRIVES:
The specifications are now confirmed. I'll keep this under review but read the latest here.
RAW THUMBNAIL VIEWERS:
It's annoying when Windows Explorer doesn't display all your thumbnails when browsing your folders full of images, particularly your ORF's. Here are two small programmes that allow just that and work directly within the OS, both Vista and XP.
The a codec available to enable thumbnails of RAW images using Microsoft VISTA system is available at the Olympus, Japan website. Thanks to Bill Bartlett.
The small programme that enables the same RAW file thumbnail viewing using Windows XP is free from ArcSoft and is available at the ArcSoft site.


---
SEPTEMBER 2007:
ZD18-180mm ULTRA ZOOM TESTED:
I've had this lens for about six weeks and the review I've written was one of the most difficult so far. How does this super zoom perform? Are the rumours of softness true? Do I recommend this lens?
Read my findings here.


---
AUGUST 2007:


NEW OLYMPUS E-3 ON SHOW IN KOREA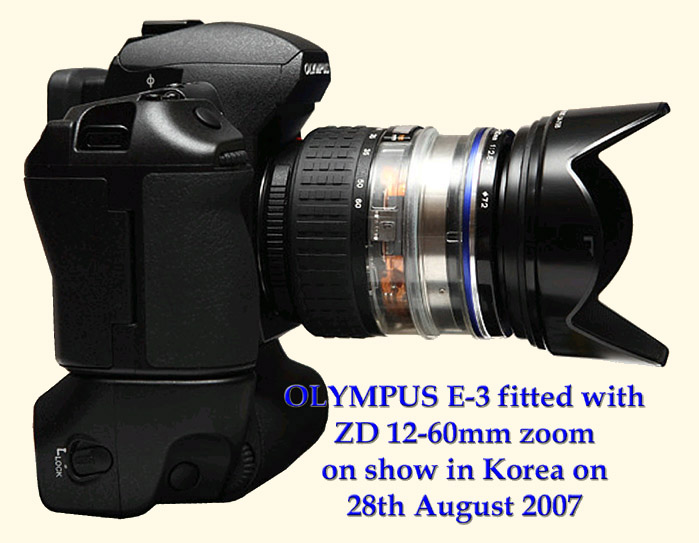 Image 1: Right profile - Meaty 2x BLM1 battery holder; No PASM dial; front control wheel; pop-up flash.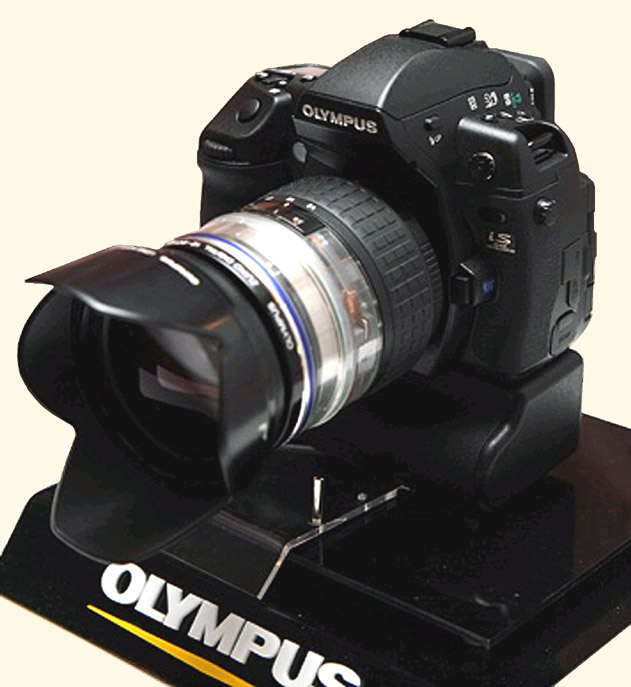 Image 2: Left profile - IS designation; more centred lens; external WB sensor; uncluttered look.


After much specualtion the now 'officially' named E-3 takes another step closer to reality. Late in August 2007 a series of images of the new camera were posted on the Internet from a camera exhibition and promotion in Korea at which Olympus, Japan introduced some new compact digital cameras. The company took this opportunity to show the world the new E-3 body in its (presumed) final guise before mass production. Fitted is a demonstration version of the ZD12-60mm f=2.8~4.0 zoom with clear sections to show the new SWD high speed focus innards. No specifications have been made available, but the 'leaked' PDF (see bullets below) sets out the salient specs.
More images of the E-3 are available here if you wish to study them; please note this is a large file capable of enlargement via your mouse. There is also a general discussion about the new camera put together several weeks ago based on known information at the time here.
I'm working on a new article which brings together all that's known about the new E-3 to date. I hope to post this soon. Please keep looking.


NEW PANASONIC LUMIX L10; RE-SKINNED E-3?

Out for appraisal by chosen photographers worldwide is the new Panasonic pre-production DSLR. Panasonic and their Leica connection is in the 4/3rds club and partners with Olympus. There was a lot of collaboration with the Olympus E-330/Panasonic L1. Now, is this Panny's new pro-grade DSLR?
Take a look at the test model above and see how close it is to the new E-3 pictured immediately below and further down the page. There are many similarities and to me this body is that of the yet to be announced Olympus E-3 with a modified skin and button/dial arrangement. The L10 DSLR similarly boasts a 9 or 11 point AF system and an enlarged viewfinder - similar to the (new) E-3. Its size equates almost to the Olympus E-1 (and therefore the E-3) rather than the newer E-510. However, there will be differences (and there needs to be), as the E-3 and L10 machines will go head to head in the marketplace but aimed at different groups. Panasonic have promised a pro-level DSLR camera for some time though whether this is it reamins to be seen; but the new L10 explains why the L1 is currently being cleared out at knock down prices (including the Leica 14-50mm IS zoom lens.)
There's no information on release dates, but I cannot see the L10 being announced before the E-3's debut of mid-October 2007 and I'm presuming it will be unveiled later in the year or early 2008. The lens on the above L10 seems to be a new version of the Leica 14-50mm without (either) the aperture ring or the MF ring but sporting the Mega IS feature indicating no 'in-body' Image Stabilisation in the L10! [The new lens turns out to be a less well specified, read slower, version of the 14-50 without the aperture ring]. If the previous price differentail between the E-330 and the Panasonic L1 is to be repeated the L10 may be more expensive than the upcoming E-3. It's all getting very interesting.
NOTE 30/08/07: The L10 has just been pre-viewed at DPReview.com and will be announced at Photokina in Germany. (According to Marco Frissen there is not going to be a Photokina in 2007 - thanks. DPReview's note about sending the L10 off to Germany led me to think of Photokina - wrongly. BTW Marco, my contact details are available via the SITE TOOLS link.) Specification wise it seems to rest between the Olympus E-510 and the new E-3. Panasonic are obviously concerned about price as the machine is destined to sell with the new 14-50 kit lens for $1300. Quite how, or if, this will affect the pricing of the E-3 remains to be seen.


NEW E-3 COMPARED TO E-1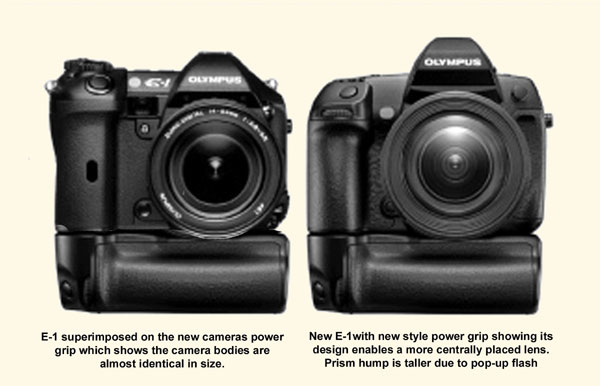 It's pretty obvious the new professional camera is not far away as Olympus are issuing these types of images. Informed opinion indicates an announcement date of mid-October 2007 with availablity early November. The new design is traditional; it could be a Canikon. It lacks some of the unmistakable and appealing 'look' of the original E-1. However, it is nearly here and promises much.
Olympus Japan have recently published a sales orientated feature on their corporate website about the design teams passion for the original E-1 and of its upcoming replacement that is well worth a read here. The article explores the strategy which brought about the E-1 and the way the course is set for its eventual replacement, the EP-1 (proto-type name). Also published are comparative images of the E-1 and the new E-3. Using these images I have grafted the new style power grip to the older E-1 to show how similar the old and new models are in terms of size (above). Have a look and judge for yourself. To my eyes the new camera looks to be almost identical in size and probably uses the same basic chassis. Salient features: 10MP LMOS sensor, Live View, In-Body Image Stabilisation, 5FPS burst rate, 11 AF points, new image processing engine, enhanced V/F magnification and 100% coverage, weather sealed. For more see EP-1/E-3 bullets below.


---
JULY 2007:


ZD 35mm MACRO LENS TESTED:
After owning this lens for a few months I've eventually got round to writing it up. This is my standard lens test applied to the budget macro offering from Olympus. Is it budget output too? Do you get what you pay for? Is this a real bargain? Read my review here.


---
JUNE 2007:


IMAGES OF EP-1/E-3: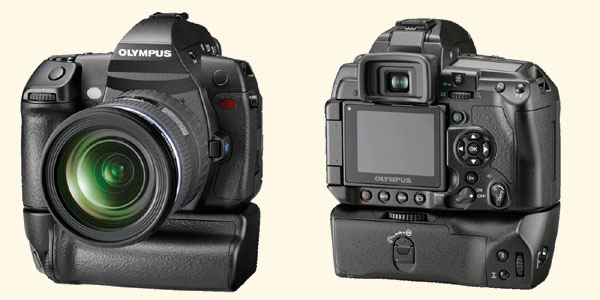 These images were released in March 2007 by Olympus. The recently leaked document uses the same images. The camera is sporting the new ZD12-60mm (its standard zoom), has a built-in flash and an articulating screen. The new two-battery grip was foretold on this site as long ago as September 2006!
LEAKED NEWS ON E-3?
There has been a recent leak from Olympus about the new pro-grade DSLR to replace the E-1. It happened on 28th June, in the form of an internal sales seminar document that was certainly never destined for public consumption. If true it shows Olympus have been listening by improving all areas of speed in the new camera and represents more or less what everyone wanted or expected. If not........oh well! Olympus has asked the sites on which this was released to pull the PDF which rather suggests it is authentic. Accidental or planned, true or an elaborate hoax? Make up your own mind. Download the PDF file (14MB) here.

SOME THOUGHTS ON THE NEW MODEL
Having followed the general debate and shared in the frustration of delay after delay of the E-1 replacement I've put together my own thoughts about the new camera. Of course no-one knows the precise details yet, but the clues have always been out there for those who care to look and take a pragmatic view. If you've a spare five minutes then share my thoughts here.


---
MAY 2007:


NEW LENS ROAD MAP:
OK, it may not be new to some of you as this was posted on the Olympus Europe site late March 2007, but I've just spotted it. I see the fabled ZD14-35 is postponed again to 2008! Some interesting glass on its way. See the new chart here.


---
OM ZUIKO'S on an E-330:
I gave in to temptation and bought an E-330 at an amazing price here in UK. I'm very glad I did; this is a very nice machine. I was never previously convinced by the sales hype surrounding Live View, but now I've experienced it I can see how right Olympus were to resolve the Live View issue and no doubt the other makers will follow. With the great Live View Mode B giving direct 10x magnification TTL this is a wonderful tool on which to re-try my collection of OM Zuiko manual lenses. See how I got on here.


---
APRIL 2007:


E-400 UPDATED REVIEW:
I have added updated information about using the new SanDisk IV (266x) in the E-400 with some additional timings. Also added a couple of panoramic images captured with the E-400 and stitched with an open source software by the University of Columbia called 'autostitch'. Simple, quite sophisticated and elegant. Go to the E-400 review here.


---
EXTREME IV C/F CARD - ANY ADVANTAGE TO E-1 OR OTHER E-SYSTEM MACHINES?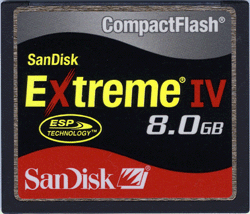 When C/F speeds increased from 66x to 133x there was a significant improvement. Is this repeated?
Will the SanDisk world beating Extreme IV 266x speed C/F card improve read & write speeds in the ageing (but ever popular and favourite of many) E-1? I've updated the original article written about 14 months ago with the new timings which you can read here.
Using the new generation of speedy C/F cards also improves the E-400's already nimble performance. I've updated the timings section in that report too. You can read the E-400 review here.


---
MARCH 2007:


OLYMPUS SP-550UZ: MY OWN REVIEW:

Much is riding on the new ultra zoom. Has Olympus done enough?
A hands-on and detailed look at the latest offering from Olympus that endeavours to re-establish the company's domination of the Ultra-Zoom Compact class of digi-compacts. There's a huge amount of interest in this camera across the world. Have Olympus got it right? Will this be THE camera in its class? Read how I got on with this remarkable machine here.


---
FEBRUARY 2007:


NEW OLYMPUS E-510 LATEST IMAGES:
Here's an image of the new re-worked E-510 complete with Image Stabilisation. The top plate has been re-worked and the lens is also more centrally placed - as I predicted. It looks slightly larger than the E-400. Is this the new mid-range Olympus offering? I believe so, nothing else makes much sense. E-400/E-410 entry level; E-510 mid-range; E3 Pro-grade. This was foretold by the Olympus big-wigs last year.
10 Megapixel Live MOS sensor with Live Preview; New image processing engine; USB 2.0; 2.5" LCD; SSWF; Pop-up flash; 3fps with up to 7 RAW images in buffer; AF-lock; DofF preview; Bracketing for Exposure, White Balance, Focus.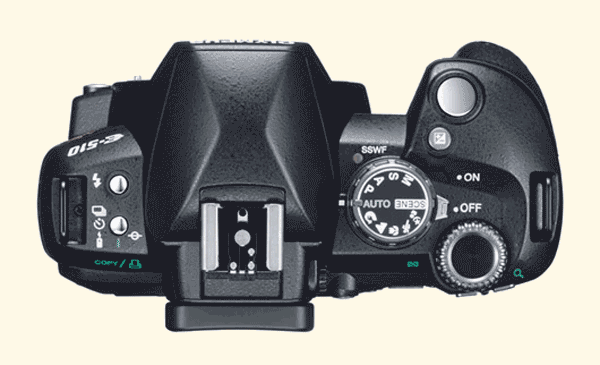 As predicted the new top plate view afforded by a more centrally mounted lens rather than the heavily left bias of the E-500/E-1. The Drive and Flash buttons were also predicted, though I expected the E-510 to be smaller than its predecessor. By retaining the grip/battery holder the new model is larger than the E-400 by quite a margin. Nice though and looks a worthy successor. Well done Olympus - now please give us the Pro Grade model.


---
NEW OLYMPUS DSLR MODELS FOR RELEASE SOON:
Olympus have released this so called 'teaser' as we head towards PMA scheduled for mid-March. From it we can assume that two new models will be released 5th March 2007. The bottom image is, no doubt, the E-410. The middle image must be the E510, a re-designed E-500 reflecting the design advances made with the E-400 (with slightly more central lens mount) and sporting a remodelled top plate with the same FLASH & DRIVE buttons to the right of the prism. Both of these machines will be fitted with Live-View. The E500 will be deleted (if not already).
The rear image is intriguing as it is obviously the silhouette of E1 replacement shown in September 2006. There's been some obvious design re-work and that's a good sign; (look closely - there's a connector to the right in the same position as the remote connector on the E1).
As frustrating as this may be to all those awaiting the new Pro-grade machine it does indicate the corporate intent and my money is on an E3 announcement in June 2007.


---
JANUARY/FEBRUARY 2007:


E-400: MY OWN REVIEW:
A detailed look at the new and tiny DSLR that is supposed to offer, among other things, noise-free images. Take a long hard look at my findings here.
IS THE E-400 A LATTERDAY OM?:
I take a lighthearted and none too serious look at the claim from Olympus that the new diminutive E-400 is the 'new' OM. My findings are quite favourable and you can read the article here. I bet Olympus Imaging are breathing a corporate sigh of relief :-)
NEW E-SYSTEM MODELS DUE SHORTLY:
E-400 & E-410/E-500 & E-510: Olympus is set to increase their DSLR stable significantly in a couple of months. E-400 will have a sibling, it will be the same machine with the addition of Live View. I suspect both models will run concurrently for a while as I cannot see the E-400 being simply abandonded before it recoups some R&D investment. The E-500 will get similar treatment, but I suspect the model with Live View will replace the 'standard' E-500 immediately. One or both of these new models will have some form of 'in-body' IS which will be sensor movement based. The E-330 will rapidly disappear.
E-3: As for the E-1 replacement there's still no definitive news, only further speculation about an Autumn release. However I am now convinced the rather angular E-? shown as a mock-up at PhotoKina last September is the new pro-level DSLR and it will be released mid 2007.
All of this was foretold in several interviews given by Olympus top-brass. I saw the release of the E-400 as a strategic event in this article some months ago. The 'three level' strategy (entry; advanced; professional) will be delivered. Olympus has publically committed to a 'professional' system, but for the moment it looks like it is still having a hard time bringing on the new E-1.
As regards the three levels, the E400/410 and what remains of the E-500 genre are likely to be entry level and the E-? is pro-level, so what has the company up its sleeve to fill the advanced level niche? Interesting times ahead.
MORE HIDDEN SCREENS ON E-500:
Thanks to a sharp eyed UK reader for sending me this information on how to access ISO's above and below those in the E-500 menu. Go to the updated Hidden Codes page here .
CORNUCOPIA OPEN PAGES - A WINDOW FOR NON-ZD LENS RESULTS:
I've had this section in mind for months but only just got round to putting it together. Exponents of OM Zuiko's and non OM lenses on their E-system cameras can now share their work, experience and opinion with readers worldwide. Go to the 'Open Pages' Index here .
---
---
| | |
| --- | --- |
| Posted February 2009 | Copyright © 2004/5/6/7/8/9 John Foster |